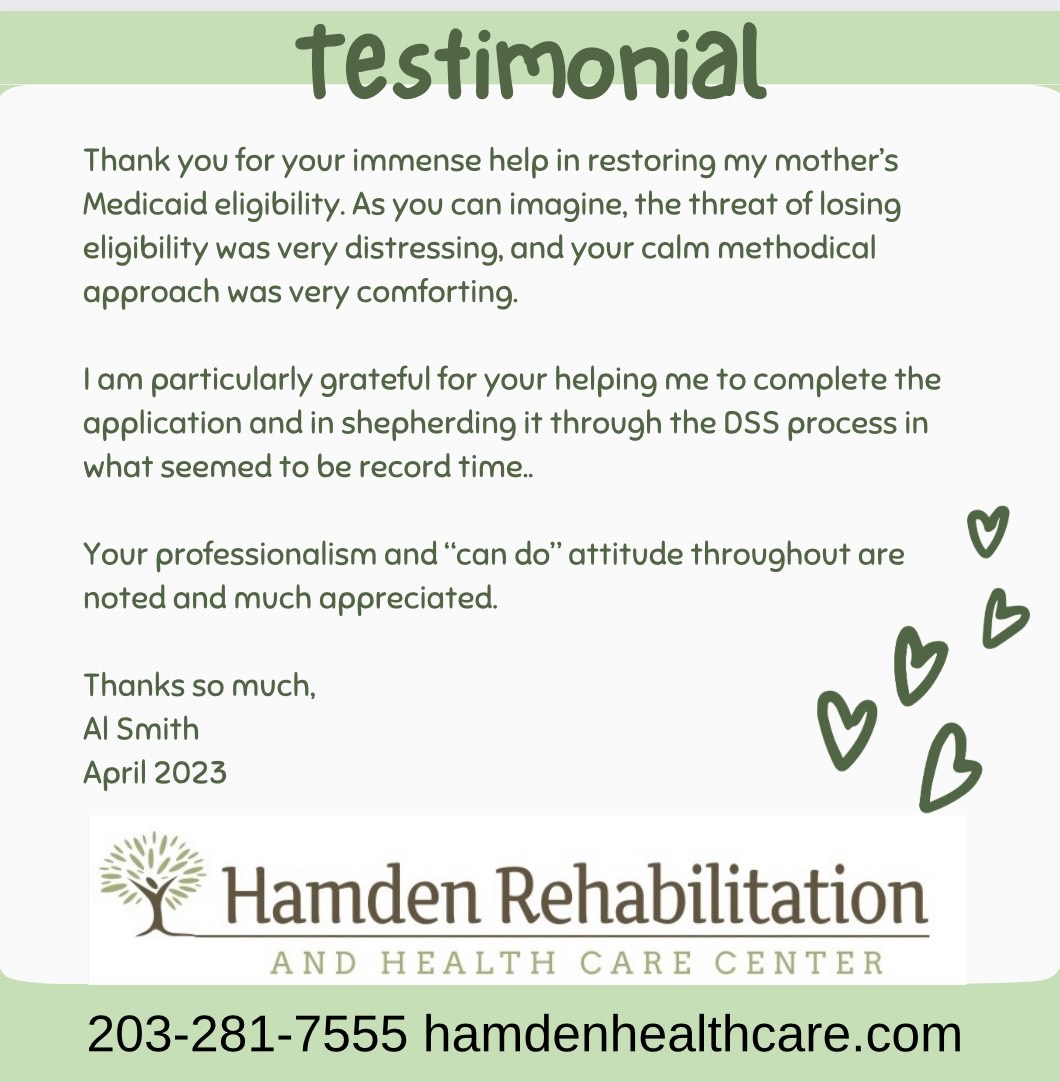 Hi Omaira –
I'm very sorry that it has taken me so long to respond back to you regarding my husband's recent visit with Hamden Health.
It has been very difficult since he returned back home as far as his health is concerned.
First, let me just say that I have nothing but good things to say about Hamden Health.  I, personally, highly recommend this Health care center to any and everyone.
My husband was in another facility which I had to end of taking him out of because of the care he received.
Now, my concern is that my husband needs a long care facility and I am requesting to return back to Hamden Health Care Center.  All of his services are covered under the West Haven Veteran's Administration (WHVA).  I'm not sure who I should be actually speaking with to help me to see if there are any available.  Any help that you can give me is greatly appreciated!
Thank you!
Glenda White